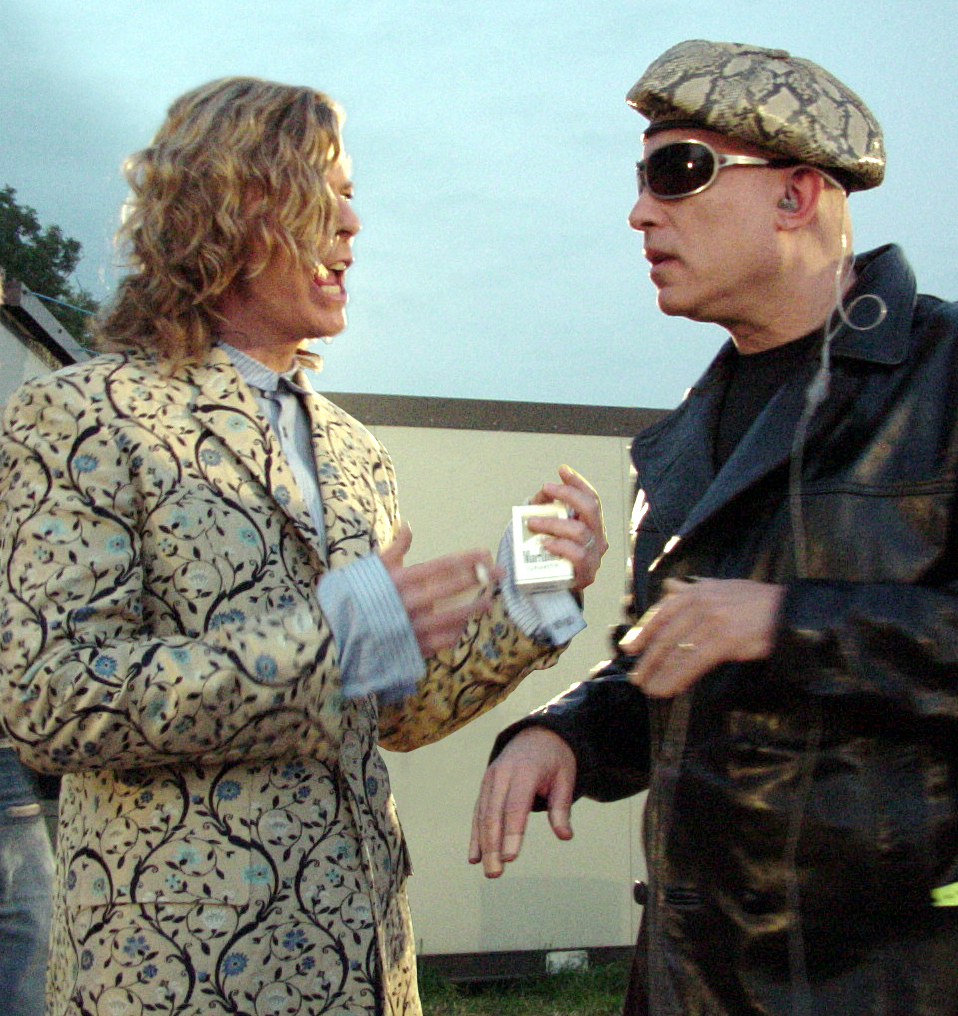 Photo by Mark Adams. Header photo by Toby Melville.
I was backstage with David and the band ready to perform at Glastonbury 21 years ago to this day. David looked out at the quarter of a million fans. Something about that day that made me feel like it'd be the most powerful concert ever in Glastonbury history. Photo: Mark Adams
I felt David's apprehension. He seemed just a little nervous. He took a breath, looked me straight in the eye and asked me to go warm up the audience on my own like 27 years earlier at the Hammersmith Odeon in London on the night he knew he'd retire Ziggy Stardust forever…
Like the first time in 1973, I almost had a heart attack. I walked out onto the stage all alone with nothing but that monstrous sea of amazing fans. I was ready to play some jazz. There was just one problem: from the first note, not a sound was coming out of my keyboard!
Within a second, at least 50 crew flooded on and off stage scrambling to figure out the problem. The crowd was getting anxious. I was nervous and turning red but so happy that David wasn't on stage because if he had started without the piano we would have been in big trouble.
The three minutes I was onstage without any sound felt like three years! It finally dawned on me that the volume on my keyboard was turned off. It wouldn't surprise me if I was the one who turned the it all the way down after our sound check. Oh boy!
I began playing Greensleeves. No idea why. I played at a brisk tempo knowing the audience was waiting for their real hero to take the stage. The band walked on stage while I finished my improv. Then David walked out and the crowd went crazy.
We played for them for two hours. After playing with David more than 1,000 times, I can report our night in Glastonbury was my favorite. I remember the thrill of playing Life on Mars with the audience knowing every word to that, not to mention every other song we played.